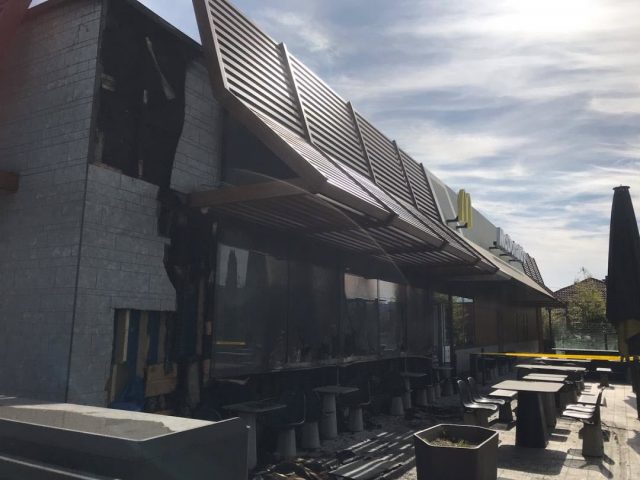 During the night of Saturday April 11th to Sunday April 12th, the McDonald's restaurant in Crest (Drôme) was partly destroyed by arson.
Around 3AM, the flames worked their way from the terrace side facade, before spreading inside causing huge amounts of damage.
It was the security guard in charge of site surveillance who called the fire brigade. The big guns were deployed, with fire soldiers from Crest, Aouste-sur-Sye, Allex and Montoison. Without the presence of this guardian of capitalist infamy, perhaps the McDonalds would have been reduced to a pile of ashes…
The McDonald's in Crest had previously been targeted by arsonists in January 2013, when the construction site was being completed.
(via Sans Attendre Demain, translated into English by Anarchists Worldwide)